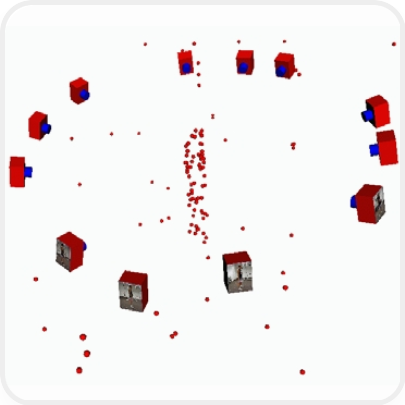 Camera poses and coordinates for dummies
Documentation, Oulu, March 2019


This document is for everyone who still confuse with the relative camera poses and the relationship betweeen the camera and world coordinate. How to do the transformation from one camera coordinate to the other camera coordinate. There are many ways to do this wrong, therefore we should clearly understand these terms.
University pedagogy training
Documentation, Oulu, 30th March 2019


Learning diary of the basic of university pedagogy, from which I learned the fundamental of teaching and had lot of interesting discussions. Thanks to Dr. Sonja Lutovac for this amazing course.
The credit of this website template goes to
Jon Barron
. Thank you!
The curriculum vitae icon made from
Icon Fonts
is licensed by CC BY 3.0